Australian Ladies Amateur Radio Association (ALARA) was formed in 1975
The membership has now grown to over 200, with many Australian members sponsoring overseas YLs into ALARA. The term "YL" stands for "young lady" – regardless of age.
The Associations mission is to encourage women's interest and active participation in amateur radio.
-.-- .-.. -.-- .-.. -.-- .-.. -.-- .-.. -.-- .-.. -.-- .-.. -.-- .-.. -.-- .-.. -.-- .-.. -.-- .-..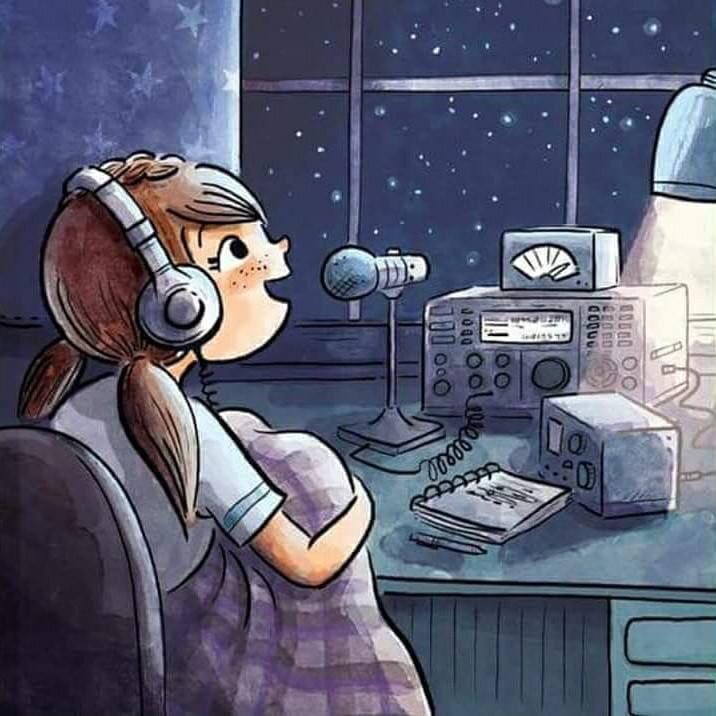 Are you Quarantined at home because of the Pandemic? Need a Covid-safe Activity to keep you from strangling the OM, the kids or the neighbours who aren't usually home all day?!
We have the perfect hobby for you!
-.-- .-.. -.-- .-.. -.-- .-.. -.-- .-.. -.-- .-.. -.-- .-.. -.-- .-.. -.-- .-.. -.-- .-.. -.-- .-..
42nd ALARA CONTEST 2022
NOTE: Contest is always on the last FULL weekend of August.
ELIGIBILITY: All licensed operators throughout the world are invited to participate. Scout and Girl Guide groups are encouraged to participate using their Club's equipment and callsign.
OBJECT: Participation: YLs work everyone; OMs work YLs only.
Phone, CW and Echolink run over 24 hours:
STARTS: Saturday 27th August 2022 at 0600 hours UTC
ENDS: Sunday 28th August 2022 at 0559 hours UTC

Winners will be announced soon - watch this space!
-.-- .-.. -.-- .-.. -.-- .-.. -.-- .-.. -.-- .-.. -.-- .-.. -.-- .-.. -.-- .-.. -.-- .-.. -.-- .-..
ALARAmeet 2023 Tasmania
ALARAmeet is a once in every three years event to meet other YLs of our organisation and other Amateur Radio Operators in person, having communicated over the airwaves for years.
Due to the on-going problems and uncertainties associated with the unprecedented CoronaVirus COVID-19 pandemic, it was decided that the 2021 (formerly the 2020) ALARAmeet in Bendigo should be cancelled.

ALARAmeet is now set for Hobart for Sat 4 and Sun 5 November 2023. We will start developing the program soon, but to do so we need to know how many of you are likely to attend. We have had an increase in younger members since our last ALARAmeet, with the introduction of the grant program, and hope that some of you can join us. Please let us know, so we can think of you as we develop the program. An Expressions of Interest form is part of the April ALARA newsletter, on the ALARA website ALARA or email luther8@bigpond.com. We have secured good accommodation rates for the event at The Old Woolstore. They are the least expensive of all the venues we looked at and provide a variety of accommodation. Have a look at their website for more details The Old Woolstore Apartment Hotel, Hobart Tasmania. We have special rates for the conference which are available on the Expressions of Interest form. Please indicate what kind of accommodation you prefer on the form. This is not a booking, just helping us to reserve a block of rooms at these competitive prices. If there are any particular things you would like us to consider for the program, please let us know. We are considering Salamanca Market, presentations by delegates on their interests in radio, a fox hunt with REAST, the local radio club, and a visit to the Female Factory for a taste of the convict experience for women. We are also looking at full day tour options for Monday for those who wish to stay on; Mount Field, Bruny Island, MONA. Please return the Expressions of Interest form to me at luther8@bigpond.com or P.O. Box 308, Rosny Park, Tas 7018 by 15 May 2022. Looking forward to welcoming you here in Tasmania next year.


Download the Expression of Interest Form

33 de Linda VK7QP
-.-- .-.. -.-- .-.. -.-- .-.. -.-- .-.. -.-- .-.. -.-- .-.. -.-- .-.. -.-- .-.. -.-- .-.. -.-- .-..
NEW!
Want to find out more about the ladies you hear chatting on air? ALARA members hail from all over Australia, and we also have our sponsored DX members scattered around the world. Our members vary in age from schoolgirls to retirees; we have varied backgrounds and careers, along with our families and other hobbies and interests. You can read about some of our members on these pages and learn a little about their background to discuss next time you meet them on air!
Click here:

-.-- .-.. -.-- .-.. -.-- .-.. -.-- .-.. -.-- .-.. -.-- .-.. -.-- .-.. -.-- .-.. -.-- .-.. -.-- .-..
ALARA is now able to offer a limited number of grants to any female applying for a Foundation Licence or upgrading to a Standard or Advanced Amateur Radio Licence. The grant is equal to approximately half the cost of the fees for assessment, licence and callsign. In addition, we would provide a complimentary membership to ALARA for one year.
Estimated costs to gain a licence are:
| | Assessment | Licence |
| --- | --- | --- |
| Foundation licence | $90 | $80 initial licence |
| Standard licence | $90 Theory and $90 Regulations | $80 initial licence |
| Advanced licence | $90 Theory and $90 Regulations | $80 initial licence |
ALARA will cover the cost as follows:
| Foundation Licence | | Standard/Advanced | |
| --- | --- | --- | --- |
| Half cost of assessment | $45 | Half cost of assessment | $90 |
| Half cost of licence | $40 | Half cost of licence | $40 |
| Callsign | $25 | Callsign | $25 |
| Total | $110 | Total | $155 |
Terms and conditions:
Any female applying for a Foundation licence or upgrading to a Standard or Advanced Amateur Radio licence may apply for a grant.
The grant will be paid on completion of your qualification. To receive your grant, please keep your receipts and any certificates or other documentation to show that you have undertaken the steps towards gaining your licence.
The grant is valid for 12 months from the date of approval by the ALARA Committee.
Provide any documentation to the Secretary, ALARA, once you have achieved your licence and your grant will be paid.
If you have not completed all the steps within the time limit, please provide the documentation for what you have achieved, and a proportion of the grant will be paid accordingly. Consideration will be given to extending the term of the grant if requested.
Secretary, ALARA. P.O. Box 78, O'Halloran Hill, S.A. 5158
To download an Application Form for the Grant:

-.-- .-.. -.-- .-.. -.-- .-.. -.-- .-.. -.-- .-.. -.-- .-.. -.-- .-.. -.-- .-.. -.-- .-.. -.-- .-..
ALARA CONTEST 2021
And the winner is!......

The 41st ALARA Contest was held in August 2021

See the report and results:

-.-- .-.. -.-- .-.. -.-- .-.. -.-- .-.. -.-- .-.. -.-- .-.. -.-- .-.. -.-- .-.. -.-- .-.. -.-- .-..
ALARA NETS
Net
Day
Time
Frequency
Official ALARA Net
First & Third Mondays.
Second, Fourth, (& Fifth when it occurs) Mondays.
1030 UTC (1000 UTC during daylight saving)

1030 UTC (1000 UTC during daylight saving)
Echolink

3.625
Birthday Net
4th Saturday in July
1000-1200 UTC
3.625
ANZA DX Net
Daily, with Thursdays currently being 'Ladies Day'
0515 UTC. List Operation, give your call to Net Control and stand by for your turn on the list.
14.183
Need to get in touch? Contact details for the Publicity Officer, Office Bearers and State Representatives.
There are a range of membership options for joining ALARA or receiving the ALARA newsletter. You can even sponsor overseas friends into ALARA and become a member of a DX association in return.
ALARAmeet is a wonderful way to meet other YLs of our organisation and their OMs are welcome too. Up to 80 people attend our meets now and YLs have come from England, Sweden, America, Germany and New Zealand.
The ALARA award is available to YLs, OMs and SWLs contacting ALARA members on or after 30th June 1975. All licensed operators throughout the world are invited to participate.
For real-time news and updates on what is happening or who is on air.....